PIP (Personal Independent Payments)
Since February 2017 I have become familiar with the DWP depart at Hemel Hempstead. They have a job to do but sometimes the processing of the work by the staff is not very empathetic.
In May 2018 I was told that my DLA benefit will be changed to PIP. IO have taken the decision to record the process through blogs on the website. On DLA I receive 100% mobility and 50% carers award. The PIP process is different, the entire process is now contracted out to private companies and the measurement of one's disability is now done in a very different way. My main objection is that people with a disability caused by a Long Term Condition need to look at what they can still achieve.
The questions on the form are measuring disability by awarding points on what cannot be achieved. There are 14 topics to measure physical and mental disability. I am not a political person and I don't have an axe to grind but the stories I hear about the DWP are frightening. Let's see how it all goes with me.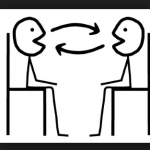 Finally Wednesday 1 August has arrived, it's my PIP face to face assessment. I had not slept well the previous night. This was not just worry and stress, that irascible little friend MS was in the mix. I just could not get out of bed as early as usual. It was 4 hours later than […]