It all began 38 years ago in 1981
I was 19 and I started to experience numbness and pins and needles in my fingertips. It all began 38 years ago in 1981. The doctors suspected a trapped nerve in my shoulder, because I carry a heavy portfolio at work. I was an artist's agent working in advertising for a leading creative agency company in London – I was also an amateur road racing cyclist, which could also be to blame for a trapped nerve.
I joked at the time I was going to be lucky, remembering the film with Jack Lemmon called 'You Can't Run Away from It', when he got tingling fingers. He thought he was going to get lucky…
Tingling fingers wasn't so lucky for me
Quite poignantly, I couldn't run away from what was to come! And it sure wasn't going to be lucky. I had the typical neuro tests they perform today and x-rays while holding a heavy object to see if anything unusual showed up to explain why I might be getting numb and tingling sensations in my fingertips.
The altered sensations in my fingertips remain today but over time I learned to adapt and get used to the different sensations.
Two years later
I went through four episodes of neurological attacks on my body, this resulted in my diagnosis with multiple sclerosis. I went from a strong racing cyclist to someone who needed assistance to get dressed. Plus I had to use adapted cutlery when I ate my food.
A neurological hospital in London
It was awful, admitted for observation and rehabilitation. I could hardly turn the pedals round on the static exercise bike and after 10 minutes I was so tired I had to rest in bed. There were a variety of tests to complete, including tests for my balance; I couldn't walk in a straight line and I swayed from left to right so the nursing staff gave me a nick name, 'The Wobbler'. Sight in my right eye was almost non existent. Even getting dressed was a struggle. My manual dexterity was appalling. Involuntary movement in my arms, hands, and fingers plus numbness and tingling in my feet, legs, trunk, hands, and neck.
I was a physical and emotional mess
I had to get out of that hospital! Running my own small business as a patient meant I had to work from my bedside table in the hospital. Surrounded by elderly men with various neurological conditions so I really struggled to keep up my morale. I needed an action plan.
It came to me
I must focus on riding my bike again! The last time I had tried to ride my bike I managed only about 30 feet before my vision would blur through the effort. My master plan was to ride in the South of England Divisional Road Racing Championship. This is a gruelling 105 mile road race, open to Category 1, 2, 3 and top Elite riders. After months of training I entered the race and came 19th out of 60 riders!
designed2enable
I started a new business called Designed2enable in 2013.I saw a gap in the market for stylishly designed daily living aids, Designed2enable is a game changer in the mobility market. It supplies award-winning, beautifully designed products to assist those of us living with MS and other physically disabling conditions.
I am passionate about removing the stigma from disability. I get personal satisfaction from making someone else's day, who lives with MS, just that little bit easier.
Associated webites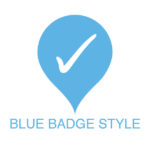 Blue  Badge Style
.
.
.
.
.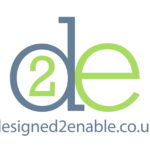 .
.
.
.
February 2016
4 responses to "It all began 38 years ago in 1981"