Patrick's life with multiple sclerosis.
My latest blog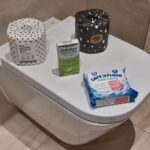 I have acquired another invisible disability
18th November 2023
Just click on the picture to read the post
Its all about the ups, downs and graceful falls
So I have advanced multiple sclerosis (MS) and am medically retired but hey who cares?  I'm always busy and will give things a go, perhaps that's why this website exists. I give talks to nursing students and I talk about the problems of living with MS.
My story
MS comes with many disabilities, some you can see and many you can't. It has taught me how to have graceful falls but there have been a few bumps and bruises while I learnt. This website is about my life with multiple sclerosis
Aid4disabled for blogs and reviews
There are plenty of other blogs out there. Some are funnier than this one 🙂 some are not as funny 🙁 some might even make you want to slit your throat 🙁 🙁 and finally there is this one 🙂 🙂 . I want this website to be a positive experience with short snappy blogs.
Please don't be disappointed. I have plenty of grey hairs and bags of enthusiasm; some misplaced. I used to be a computer geek but it was all green screen stuff in those days. Many many moons ago I really struggled to string a written sentence down on paper but I just scraped a pass in English Literature 'O' level and English Language 'O' level. After science 'A' levels I went to Aberdeen University where I was usually in the bar.
I hope you enjoy this website, its my medical retirement project. Maybe my stories will help you now, later today, tomorrow or maybe even next week.
Advert free zone
I do not have any adverts on this website. There are no irritating pop-ups, yes they really do annoy me. Instead why don't you sign up to receive a  regular email, usually once a week. Just go to SIGN UP.
Black no sugar
I drink weak black tea, no milk in my coffee and I don't add sugar to either. Incidentally I failed Latin 'O' Level but so what. Aid4disabled is all about my journey with MS since medical retirement in 2012.