Fampridine
Fampridine or Fampyra is a drug offered to people with MS and some of them can walk faster. It allows messages to pass along nerves more quickly. This is very noticeable where damage to the nerve has occurred and the speed of conduction is quicker. For reasons that are not understood, some people respond well to fampridine and experience improved mobility, but others do not.
About a third of people find that fampridine improves mobility, The initial two to four week trial is currently funded by the manufacturer.
At the moment it is not licensed by NICE to be prescribed in England. A clinical test by NICE, a part of the development of the 2014 MS Clinical Guideline, concluded that fampridine had a positive effect on walking speed compared with placebo. There was little good evidence for an appreciable effect on EDSS. Another argument was that although walking speed increases your balance and safety do not improve.
The National Hospital of Neurology in London will provide Fampridine to people who show an increase to their walking speed of about 25%. The drug can be prescribed in Wales and it will be reviewed in Scotland in March 2020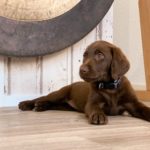 I take Fampridine and use an FES or Functional Electrical Stimulator, they both improve my quality of life. I can only walk with a rollator and it is agonisingly slow. Without them I would have to use a wheelchair. OK. my left leg is useless courtesy MS but I do have an excellent right leg. […]