Diary of a Man with MS
Started in June 2016. Diary of a man with MS is a sporadic report of my life with MS. There are so many ups and downs, twists and turns. Sometimes I think it is worth telling other people about them.
Sometimes I want to keep the story to myself. None the less this whole website is a story of my life especially the tab 'Living with MS'.
Diary of a man with MS
MS is another piece of baggage that can make the emotional roller-cosaster ride of life even more exciting or should I say daunting as well as frustrating.
An after thought
I have divided the diary section up into years that way it is easier to see what happens and when. I think this makes it more logical.
Unless I am careful this website is going to get too large and unwieldy. Maybe it is there already. Who knows?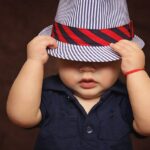 My life with MS is turning into a balancing act. Not the high-wire type of balance, just making sure I don't do two things simultaneously. My life is now just one job at a time, no more walking and talking. Invisible disabilities rule plus they control my life. Nobody knows I have invisible disabilities unless […]