A stressful house move
Downsizing has definitely made this a very stressful house move. Everything in our lives was going to change. Advanced MS and its disabilities, we are both physically past our prime and living in a house with stairs meant our time was up.  Throughout our married life we have accumulated possessions. Furniture, books, clothes, ornaments and disability equipment are just some of the many acquisitions.
Stressful house move
Obviously, this move meant downsizing from a Victorian terraced house to a small London flat. All 3 of our children have up sticks and left the family home. Moving to somewhere smaller was a no brainer but it only added to the complications and stress.
Possessions
Me and MrsB were married in 1979 and we are both natural jackdaws. We had accumulated a vast selection of books, pictures, furniture and hand-me-downs from our parents. Every cupboard was full to the brim. So much was now going to be surplus to requirements but how were we going to sort through it all?
The massive clear-out
I wanted to be totally ruthless If we had not used it in the last twelve months then I wanted it to go. Three years ago I sold over 100 vinyl LPs because I could not play them.  MrsB has the opposite attitude.  If there is the slightest possibility we might need an item in the future then keep it. The children might want it, perhaps our grandchildren might play with it. Who was going to win, sadly not me.
Gone for ever
I did manage to persuade her that about half the books were surplus. I did a daily trip on my Travelscoot to the local Oxfam book shop. Trips to the Oxfam charity shop saw the quantity of clothes significantly reduced. That still left many items earmarked to go. Who takes old bed linen, sofas where the cushions are not fire resistant?
Many of the kitchen items went through Freecycle but that still left too much. We found it impossible to sell anything for folding cash.
A compromise
The only option was to put furniture into storage ant anything else. Panic was starting to set in because the completion date for the house sale was immanent. We had found a flat to rent, now we just needed to label items destined for storage. All sounds  easy-peasy but life is never that simple.
The last few days
The removal men descended on the house on Wednesday 19th. Everything was packed and the house was emptied in 2 days. Putting stuff into storage was an easy solution it costs £200 a month. At 10.30 on Friday 21 July 2023 we left our house. Over forty years and three houses in Berkhamsted but we were not sad to leave. Somethings will be missed but we were too tired to shed any tears.
New chapter
The new flat is small but no stairs. No traffic to worry about either. The Elizabeth tube line is very close and so good for access with the Travelscoot. Thank goodness the stressful house move is done and dusted, now we've just sort out the items in storage.
Associated article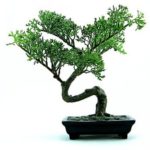 Downsize to a flat, the story has just started
August 2023
10 responses to "A stressful house move"