Now I'm a volunteer with Tring radio
I have decided to volunteer with Tring Radio. Starting off with a little role.  I had a sneaky feeling that when I completed my sponsored #Walk4onehour in September I was going to feel lost. A new challenge was required and I was right.
The sponsored walk had been a wonderful success. It had concentrated my mind for more than 2 months plus, I raised over £6,100 for the Chilterns MS therapy centre.
Needed something else to occupy me.
A few days before the walk I did a brief interview on a Tring radio show. To my surprise two people from the radio station came along to watch me do my walk at the MS Therapy Centre.
Volunteer with Tring Radio
Afterwards they asked, "Would I like to do some voluntary work for the radio station?". I thought this was a fantastic opportunity but what could I do? My mind went into overdrive.
I have lived close to Tring since 1982 and during that time I have got to know a few people. Tring radio now wants me to find local people with a story to tell who want to be interviewed on air.
"Am I hearing this right"?  I pinched myself, "Wow, sounds like my sort of thing" I thought.
There is no possible way I could say "Thanks but no thanks"
" When can I start"?
"As soon as you want", was the reply. "All you need to do is to find interesting local people for the presenter".
First suggestion
The first person I put forward, Kate, is involved with the renovation of the Victorian cemetery in our town. It was a forgotten area. Nobody even knew it was there except teenagers who went there after leaving the pub. The cemetery was neglected and unloved, and the walls were crumbling. I have just listened to Kate's interview. She talked about the restoration of the cemetery, making it completely accessible and discussing interesting historical information.
More people
I have sent through details for a couple of other people and I've a few other 'victims' in mind. Thankfully this is not an onerous responsibility. I do all the work at home on the phone or by email. Twelve years ago, in 2008, work as a contract computer geek was losing its gloss. Fatigue, walking and balance were the first visible problems of my MS. I never saw myself retired and doing voluntary work for a radio station.
Are you based in The Chilterns?
Do you have a connection with the Chilterns and have a story to tell?. If you are tempted to be interviewed on Tring community radio then email me on [email protected]
Life after medical retirement with MS is full of the unexpected. Finding people to talk on a radio station is the last thing I expected to happen to me. Life is full of the unexpected, the tricky bit is knowing what ideas to pursue. I keep my fingers crossed on this one.
Tring Radio
Tring Radio is run by volunteers and it is non-profit based radio station in the South East of England.  Initially setup in light of the Coronavirus Epidemic to bring News Information and Music to our local residents.
Associated articles
Medical retirement 75 months ago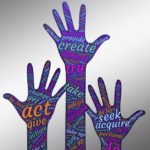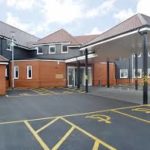 Chilterns MS Centre
October 2020
6 responses to "Now I'm a volunteer with Tring radio"