Medical retirement 75 months ago
I took medical retirement in January 2012. That makes it sound like a voluntary decision so let me reword that. Medical retirement grabbed me 75 months ago in January 2012. For me there was no option. 🙁
A permanent holiday
It sounds absolutely idyllic. I did not realise what an earth shattering process this was going to be. Suddenly all the rules built up during my working life were ripped away.
I worked as a freelance computer contractor at many different locations all over the world. I loved immersing myself into the different cultures and dealing with the different logistical problems of each contract. My work was binary either you worked or you did not work. Working from home or only doing a four-day week was not an option. As the MS progressed so a full working week became harder.
Medical retirement 75 months ago
The thought of putting on a pair of slippers and gorging on television for the rest of my life was unpalatable. I had to create a brand-new life. There was no gradual introduction. I had to dive into the pool of life-creation from the 10 m high diving board.
A friend suggested
I ought to start a website for people with Multiple Sclerosis. Websites, WordPress, social media or even writing a blog post meant learning new skills. that immediately gave a purpose to my life. Later on that year I entered a local competition and won £1000. I reinvested that money in the website and it is now ideal.
30 minute presentation
That summer my MS consultant spoke to me and asked if I would like to make a 30 minute presentation to explain my MS diagnosis. This was a watershed moment. I had never given a talk in public to anyone before. At about the same time I joined the Berkhamsted Speakers club, a member of Toastmasters.
U3A and Toastmasters
A friend of a friend of mine gives talks to the University of the Third Age, you might know it as the U3A. He told me to work out two 45 minute talks on unusual and interesting topics. One was when I was an antiques dealer after working in Christies South Ken as an antiques silver valuer.
I contacted local U3A clubs got some gigs giving this talk The Wife agreed to take me there and I would find my own way back home afterwards; double vision stopped me driving. I took the decision to give these talks when the difficulty of making the return journey by public transport outweighed the pleasure giving the talk. This happened in Spring 2018.
Service User
About five years ago I discovered that the panel to interview student nurses often calls for patients or service users. I was then invited to give lectures to student nurses on living with a Long Term Condition.  Recently I was helping to make a short film for City University with several other patients who are carers or suffer from a Long Term Condition.
Am I lucky?
I have now created a new life for myself but I have had to work hard to create these opportunities. I am doing things now that never crossed my mind as possibilities on that fateful day when medical retirement took over my life. Life is full of opportunities, just grab 'em. It will give you good health and well being.
Associated articles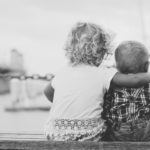 Getting the best from my life
.
.
.
.
.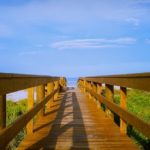 I am physically disabled but I still travel
.
.
.
.#
.
May 2019