I'm a lucky guy Fampridine works for me
I take Fampridine and use an FES or Functional Electrical Stimulator, they both improve my quality of life. I can only walk with a rollator and it is agonisingly slow. Without them I would have to use a wheelchair. OK. my left leg is useless courtesy MS but I do have an excellent right leg. Well I think it's amazing and The Wife reckons its pretty good.
Fampridine works for me
MS prevents many nervous impulses stimulating the muscles. Fampridine is a neuro functional enabler, makes it easier for messages to pass along the nerves to the muscles. but it only works for about a third of the people who try it. The FES is a clever little device. It only needs to do one thing, make walking easier. I admit all this is a crass simplification but I'm a lucky guy because of these.
I am a frequent faller
In 2013 I was told to use a rollator all the time. They are no fun and define walking disabilities. I received an FES in 2014 and three years later I started using fampridine. Nonetheless I still have to use a rollator otherwise I fell over.
Life does not stand still
Last year the position of my electrodes changed dramatically and walking was not so easy, the reasons are too complicated to explain. Recently Queen square wanted to check if fampridine was still effective. The first stage, called a washout, is to stop taking the drug for two weeks and my walking speed is then timed. Now start taking the drug again and after 2 weeks my walking speed is timed again. I must show a 20% improvement.
No fampridine
When I stopped fampridine my life fell apart. What little balance I possessed disappeared without trace. Any elegance I might have had when sitting down also flew out of the window. I became even more dis-coordinated and clumsy. I could not lift my leg off the ground at all.
Time to go up to Queen square and do the 'timed 25 foot walk'. My legs failed to function and the short walk took me over 30 seconds. I really struggled.
Now I restart fampridine
I had to prove that the drug improved my walking speed by a third if I was going to continue with the fampridine. Serious training will now be necessary.
The house is long and narrow with a flat walk of about 60 feet between the front and back doors. Every day I practised walking. From front door to back door then back to the front. Maybe as much as 30 times a day. Cautious optimism as the walking became easier and faster. Not quite so clumsy either. I felt more alert and even start joking with The Wife
2 weeks of fampridine
Back up to Queen square and it's time to measure my new walking speed. I complete the 'Timed 25 Foot Walk' in 18 seconds. That is over a third off my time without Fampridine. I totally smashed it and I can stay on the Fampridine.
Yup I'm a lucky guy in some ways but there was an enormous amount of training and practise. Even though Fampridine works for me I've still got MS but now life is a wee bit more bearable.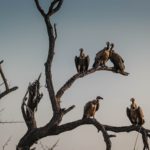 My MS clock has gone back a couple of years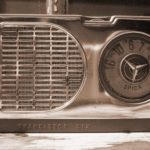 I Have Been Living with Multiple Sclerosis Since 1972
November 2020
4 responses to "I'm a lucky guy Fampridine works for me"