I'm planning a sponsored walk #Walk4onehour
Lockdown and my world is changing. Still no one knows anything about the future. I knew I had to get out of the house and take some exercise to maintain my mental health plus I needed a goal. A sponsored walk. Perhaps I could organise it and do it, this would tick so many boxes.
The beginning
Soggy winter suddenly changed into super sunny spring. Do you remember those strange times? The days morphed into weeks whilst a new way of living became the new normal. Empty streets, panic buying and everyone wanted slots for supermarket deliveries. If you couldn't get a slot then you had to queue to buy food. Yes, funny times indeed.
I plan a sponsored something or another
I need to find a physical activity right on the edge of my comfort zone. It had to be achievable and something I could do myself from home when I wanted to do it. There had to be a goal. I was also aware that the income for small charities had stopped because of the pandemic.
An idea stewed gently in my mind
Slowly an idea began to take shape, it was very simple. I must keep walking for an hour. I phoned up a friend who I've known since medical retirement grabbed me She thought my idea was excellent. She gave me some sensible suggestions and invaluable help on how to do some marketing.
Sponsored walk
A friend shot a short video and took some photos of me with my trusty rollator. I spoke to my daughter and together we made up a hashtag. Creating a page on Just Giving was another job. The final action was to set a target figure for the donations.
Most people set a low target and as the donations come in, they increase the amount. Someone from the press asked me on the phone how much I would love to raise.
"£10,000" I blurted out and later that week there was the figure in black and white in the local paper.
"How are you going to raise £10,000?", asked The Wife when she saw the article.
"Dunno"
I decided to twist and reset the figure at £5,000. I have now raised over £3,500 and still counting.
The plan
Walk for one hour without stopping. Definitely new territory. First outing lasted a mere 15 minutes and I was exhausted, should I now cancel everything? That irritating little monster called 'Determination' kicked in. Serious daily practice was the order of the day.
Nearly every day I'm out walking with my rollator chalking up the hard yards. I go out at about 3 pm and I can now manage over 45 minutes but its tough.
Why?
I am doing the sponsored walk to raise money for the Chilterns MS Therapy Centre. This small charitable organisation provides help for people with advanced MS that is very different from anything the NHS can provide. The staff has seen me through a few sticky moments and the sponsored walk is the least I can do.
Link to my Just Giving page https://www.justgiving.com/fundraising/walk4onehour
What next?
If you could find your way to donate some money for my walk then you will help the Chilterns MS Centre continue to provide its fantastic service. Its very simple, just click Walk4onehour.
Associated articles
Parallel London sponsored walk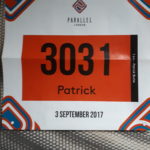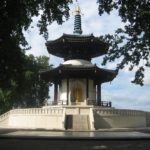 MS Society introduces the 1 Km walk
September 2020
2 responses to "I'm planning a sponsored walk #Walk4onehour"