MS Society introduces the 1 Km walk
Sport is an area of society in which ableism is seen only too often. Finally the MS Society is embracing people with progressive MS and mobility issues in a positive way.
It is only within the last ten to fifteen years that Western society recognises athletes with disabilities. Look at the success of the recent Paralympic games. Yes it's fantastic that we support these people but almost all of them have a fixed disability.
"Aha" I hear you saying, "Aren't people with MS often sponsored to run in a marathon?"
"Yes there are lots of people with MS who can run a marathon but you almost never see a world champion who has multiple sclerosis".
An exception is Stephanie Millward who has MS and won 5 medals at the Rio Paralympics in 2016.
MS Society sponsored walk
For many years the MS Society has organised a sponsored walk in London. The walk could be one of three distances 5 Km, 10 Km or 20 Km It is not a competitive event you can walk it stroll it or use your mobility scooter.
Twenty years ago I could have easily walked 20 Km, it was only a long dog walk. Now I could not even manage to walk 500 metres using my rollator.
The MS Society encourages us all to take exercise. I really wanted to take part in the walk last year, 2017 but 6 km was going to be 5 km too far. Eventually I decided to do the shortest distance on my mobility scooter. Sadly for me there was now no sense of achievement.
Progress
Last year I wrote an article about this problem, my anger and frustration were obvious. It was posted on my website and on the Barts MS Blogsite. I did this to remove my sense of ill feeling at the ableism of the MS Society.Was this just ignorance or a lack of understanding by them?
MS Society introduces the 1 Km walk
Recently I received an email from the MS Society stating that on Sunday 23 September this year a walk of 1 km has been added to the sponsored walk event – yeah a BIG RESULT.
It is fair to add that I did speak to Michelle Mitchell when she was chief executive of the MS Society on this issue. Did this help?
Walking 1000 metres
This is a win-win result for the MS Society and people with SPMS who have mobility problems. Training for and undertaking a walk of 1 km will be hard work for some people, trust me. Upon completion I felt  a genuine sense of achievement. I hope enough people walk this distance so the MS Society includes the 1 km walk next year and the year after and the year after that.
Unfortunately I'm going to be on holiday in Australia so I am unable to do the walk this year. None the less I hope people will now walk the 1 Km in Battersea Park. It really is well worth doing.
Associated articles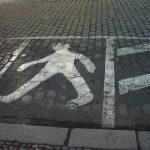 .Can I walk at least six kilometres
.
.
.
.
Musmate a walking aid for footdrop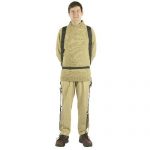 .
.
.
.
July 2018
5 responses to "MS Society introduces the 1 Km walk"