My own cannabis experiment
I've had MS since 1972 and it has had a huge impact on life. It now affects me in every which way.  The wonderful NHS prescribes drugs that will ease my symptoms so every day I have to take a cocktail of pills. Time to look at other solutions. I decided to do my own cannabis experiment.
Why?
Over the last ten years the pain, twitches and restlessness in both my legs has steadily increased. Symptom relief drugs are now an essential part of my life but they are not always effective. Apparently medical cannabis helps to reduce some MS problems and does not make me feel stoned or get the munchies. Should I find out if it will help?
Time to go for it
I made an appointment at a medical cannabis clinic and the doctor wanted to know if I suffered any pain and muscular problems. When I described my symptoms and added that I had multiple sclerosis there was not a problem problem. After a couple of weeks a bottle of cannabis liquid arrived. A 50 ml bottle of NOIDECS T10:C15 costs me £175 so it had better be effective. Everything was done privately.
Over a four week period the dosage increased from 0.1 ml twice a day to 0.4 ml twice a day. I have been on this amount for two or three weeks. Instructions are never take more than 1.4ml a day.
Cannabis experiment
Cannabis has improved my life in so may ways. To my knowledge there is no one drug that is as effective in so many ways. I am also steadily reducing the symptom management drugs.
Sleeping better
I used to wake up most nights to go to the loo. Quite a performance because I catheterise  and must use a walker. I'm now sleeping through the night and my sleep quality has improved. I wake up feeling rested and in the evening I fall sleep much more easily.
My bowels and bladder
Both are a constant worry and I live in fear an accident. I won't go into any details except to say that life has now become a whole lot more manageable. People who experience problems with pee and poo will know exactly what I'm talking about and understand how disabling it is when events catch you out. This elephant has definitely shrunk.
Pain and stiffness
My legs and feet have hurt for years and didn't think of it as an MS problem. Well the constant pain has disappeared but the problems connected with my balance and walking are still there in trumps. Walking might not be so painful but I'm still a frequent faller
Symptom management drugs
I take 3 prescription drugs, clonazepam, gabapentin and tizanidine.  I want to eliminate clonazepam, it is addictive and I am an addict. It does not help me at the current dosage. Can I cut back on the other two? In six weeks I have halved my intake. If I stop taking cannabis will I need these 3 drugs?
There is no argument
Medical cannabis improves my quality of life. I feel happier, more alert and with a better control of my life. I know it is not as effective for everyone and it does not help to ease my fatigue. Just name another drug that ticks so many boxes to help people with advanced MS. Its no cure but it really helps me. So far my cannabis experiment is a success
Associated articles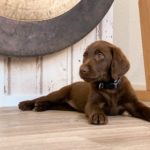 I'm a lucky guy Fampridine works for me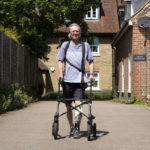 I am Patrick and I have advanced multiple sclerosis
August 2022
8 responses to "My own cannabis experiment"