My life with MS and invisible disabilities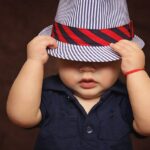 My life with MS is turning into a balancing act. Not the high-wire type of balance, just making sure I don't do two things simultaneously. My life is now just one job at a time, no more walking and talking. Invisible disabilities rule plus they control my life. Nobody knows I have invisible disabilities unless I tell them. Age could be a factor. On the other hand multiple sclerosis is a prime suspect for these invisible disabilities.
Oh the pleasures of advanced MS. Life is constantly changing
I'm so tired but its not bedtime
Don't be silly its called fatigue. It is much more common in the evening but it happens to me during the day as well. The ability to keep going and going requires intense concentration. Eventually there is an overwhelming desire to sit down on a chair and stop. That is now the only option for me. I only need about fifteen to thirty minutes with the weight off my feet then I'm ready to go again.
Everything takes so much longer
Doing even the simplest of tasks always take me longer these days. There are so many reasons why this is happens. For a start everything has to be done sitting in a chair. I walk very slowly and must use a wheeled walker as well. Even getting up from a chair might take 2 or 3 attempts. If I drop something on the floor it will often just have to stay there.
Clumsy and ham-fisted
There no two ways about it, I can no longer do anything that requires precision. That rules out wiring a plug, or threading a needle. I can be quite happily holding something like a glass of wine then suddenly my grip relaxes. If I'm lucky only the wine goes onto my clothes but sometimes the glass falls, hits the ground and breaks.
Getting out of bed
Recently this has become one of my biggest challenges. I really enjoy lying in bed, my MS vanishes, its magic. As soon as I move I immediately become acutely aware of MS. Moving from horizontal to a sitting position takes a huge amount of effort. First of all I manoeuvre my legs so they are dangling out of the side of the bed then I try to sit up. It always takes several attempts, it is a real struggle. Once I have got used to the idea of sitting up I must hold on to the walker for balance and assistance so that I can stand up. Going from horizontal to vertical can take as long as five minutes.
Life with MS
So many of my invisible disabilities, what else should I call them, have started in the last few years. I definitely need to find ways to strengthen my core muscles. Will it be possible to restore some strength to these weakened muscles or has multiple sclerosis won that battle? Watch this space for more fun and games with advanced MS.
Associated articles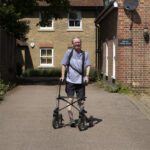 I am Patrick and I have advanced multiple sclerosis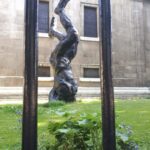 Further handicaps because of MS
September 2023
4 responses to "My life with MS and invisible disabilities"