Only another invisible disability
An invisible disability is a problem for people living with advanced MS and you can easily have several. I could go so far as to call them as the lowest form of pond life. Something unexpected starts happening, initially its very slightly annoying and is quickly dismissed as a passing glitch. You hope the glitch will go away and stay away but life with MS is never that simple. Instead it is another part of the MS balancing act.
Difficult problems
People are very reluctant to talk about certain subjects. This particular problem started in about 2016. Before then I had not given any thought to what happens in my bowels. Why think about something that is not giving any trouble? My bowels were good and did what needed to be done every day. The possibility that MS might interfere never crossed my mind. Silly me.
Dried fruit
I remember my grandmother always kept a bowl of cooked dried fruit especially prunes in the fridge. "Keeps me regular", she said but I never really understood or appreciated what she meant. My bowel problems started in 2016 with occasional constipation, and I remembered the words of my grandmother.
The invisible disability grows
Two years later, 2018, MrsB and myself flew to Australia to see our son. Constipation and my bowels were now occupying my thoughts more and more. We were staying in Alice Springs and I had not been to the loo for several days, I bought some Australian pills to relieve constipation, Coloxyl, and I took 2. The next day the earth definitely moved and I only just got to the loo in time.
Living with the hidden disability
Now this invisible disability definitely deteriorated and on more than one occasion I could not get to the loo in time. It was all so embarrassing and completely humiliating. At times I felt isolated and a total social liability. My GP referred me to a local continence clinic. The nurse made two recommendations.
Buy some flax as fibre to reduce the diarrhoea, good idea.
Use a Peristeen anal plug, a simple and effective aid for faecal incontinence and stop accidents. Inserting a plug into my rectum is just like inserting a Tampax, at least that is what I was told. I was unimpressed
During the next couple of years I struggled. My bowel movements were unpredictable and I continued to have accidents but only when at home. I discovered strong black coffee was excellent at triggering bowel movements which gave me some degree of control.
The stress of selling the house and moving in 2023 made the problem worse. Touch wood no more accidents since the move and a huge drop in stress levels. Are these two factors directly linked.
Is this a solution?
In June 2023 I saw my MS consultant for my annual appointment. I mentioned my bowel problems and he suggested Peristeen tranasanal irrigation, I am now waiting for an appointment. I take 3 senna tablets each night If I go over 48 hours without a bowel movement then it's a suppository and a mini enema, that always does the trick. Its all just a simple balancing act.
Associated posts
Invisible disabilities are the hardest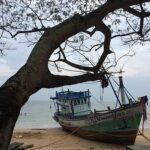 Does my disability make me worth less?
November 2023
6 responses to "Only another invisible disability"