I forget what I was going to tell you
I've had too many ideas on blogs to write over the last few months. Some frustrations, some positive experiences and even some actual thoughts. But when I start to write a blog there is a crisis that needs my full attention then I forget what I was going to tell you.
I'm ten
Recently this website celebrated its 10th birthday and consistently I publish about 45 posts a year. August was in the rear view mirror and less than 10 posts this year but behind the scenes life has been non-stop. We've also taken a big decision.
We are getting older
That is life, 68 in December. The late Victorian terraced house is no longer suitable for us. Situated in the middle of a town in the Chilterns. Sounds idyllic but now it is too big and something always needs mending. I'm suffering from advanced multiple sclerosis, cannot walk unaided. Going upstairs is now a once-a-day activity. I have not been into the basement or top floor for several years.
Downsizing
We have finally got our head around this idea.  Now we need to dispose of a lifetime's worth of clutter. Is there a fairy out there who will help us to resolve the thousands of keep or throw decisions? Then before we move into the flat it will need a step free shower and numerous grab rails. I am determined not to think about the stress levels that will break out in our house.
The garden
Now it is now a haven for stinging nettles and bind weed. The vine and wisteria are monopolising the south facing wall. There are some lovely plants but they have been ignored for too long, Someone with young knees, green fingers and TLC is urgently needed. The little postage stamp sized lawn looks fantastic but that is because it's AstroTurf.
The family
This year The Wife has celebrated her 70th birthday. The entire family stayed in a hotel in the Austrian Alpes. First time for over 5 ½ years that we have all been under the same roof. Perfect weather with no arguments or stress, it was a memorable week.
Multiple sclerosis
It is continually making my life ever more difficult to negotiate. Over an hour every morning just to get dressed and that can leave me feeling wiped out. Concentration span of a gnat leaves me with a plethora of jobs that I have started but failed to finish. Short term memory and multi-tasking continue to let me down with monotonous regularity. A temperature above 22C sends me stumbling into the coolest part of the house.
Some good news
I have just started taking medical cannabis and I feel better and happier so I'm really pleased. MS creates so many problems and I'm not too sure where to begin. Pain is disappearing and I feel much better in myself. Just one word of caution, I have to buy it privately and it ain't cheap.
I forget what I was going to tell you
Moving house, downsizing and multiple sclerosis are just 3 reasons for my silence. I'm sure there are plenty more excuses but that's plenty enough to see us through the rest of this year. Life will have plenty of ups and downs and I hope there will be another ten years life with this website. Keeps me busy and out of trouble.
Associated articles
My long journey with multiple sclerosis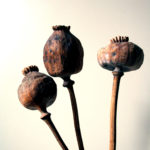 What has happened to my energy?
July 2022
12 responses to "I forget what I was going to tell you"