Aid4Disabled is nominated as an MS blog
I'm wary of emails from people or organisations that I have never heard of. I receive an enormous amount of spam email. Its when they begin "Hi Aid4Disabled", I look no further and press the delete key. Imagine my surprise when an email told me "Aid4Disabled is nominated as an MS blog".
How did it start?
I started the Aid4Disabled.com website immediately after medical retirement in January 2012. I'm not really too sure why I did it.
Did I think I was going to become a millionaire?
Would I become well-known?
Was I going to become famous?
I soon found out the answer to all three questions was "NO"; it didn't take me long
Stupid or naive?
The website was a spur of the moment crazy idea. We've all had them. The original vision was to create a "Trip Advisor" type site for the disabled. I was so awfully naive.
Then I had the idea of identifying items that would improve the quality of life of disabled people. All of the products could be found on Amazon and anything that was bought through my site would pay me a very small commission. This was not an earner.
A couple of years later
I began to read other people's blogs and meet fellow multiple sclerosis sufferers. It was only then that I realised that everyone has a story to tell. First of all  had to learn a few ground rules.
Keep it simple.
Make it your story
No adverts
Don't take yourself too seriously.
Do not do politics.
Keep the blogs short, sharp and snappy.
Barbara Stensland who writes the blog Stumbling in Flats inspired me. I could never be as good a writer, she sets the bar far too high, none the less her posts got me thinking.
So there we have it. A short potted history of how the website came about. By this time I had no illusions of fame or riches. It is now my therapy, my way of living and dealing with Multiple Sclerosis.
Aid4Disabled is nominated as an MS blog
I had an unexpected email in my inbox with the title 'Aid4disabled blog in Feedspot Top 10 Multiple  Sclerosis Blogs'.
'Umm' I thought. 'Is this click bait? Maybe its spam? Could it be phishing?'
Curiosity got the better of me
I had to open the email. It was none of those. Instead it was an award, you could imagine my surprise. I found out that Aid4Disabled is nominated as one of the top UK Multiple Sclerosis blog. It was 5th out of 10, rubbing shoulders with other very well-known UK MS blog sites. I had to pinch myself and read the email several times.
I'm still not famous and certainly no nearer to being a millionaire Its possible that a few more people will get to know about the website and it has made blogging more worthwhile.
Most of all the award was totally unexpected so thanks to anyone who might have nominated me.
Related articles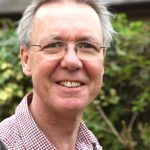 Who am I
.
.
.
.
.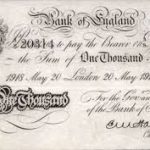 Dragons Den competition
.
.
.
.
.
June 2018
5 responses to "Aid4Disabled is nominated as an MS blog"