Breville Hot Cup of Water Dispenser
The Breville cup of hot water dispenser
is energy efficient and a safe way to get a cup full of boiling hot water. Absolutely ideal for me because my sense of balance is not good, multiple sclerosis is the culprit.
Breville cu
p of not water dispenser
It is very simple to use and it is energy efficient. Its a kettle for the 21st century. Instead of boiling an entire kettle full of water just put a cup underneath the Breville unit and press a button. The Breville cup of hot water dispense then heats up and pours one cup of boiling water. There is no waste of energy. No waiting for a kettle to boil just for one cup of tea.
Variable single cup dispense — choose from nine different cup sizes
Manual stop allows you to control flow of water
Large 2 litre illuminating water tank with extra-large rear water window
Buy a Breville cup of hot water dispenser
now
Only heats the amount you need
You are only heating up enough water for the number of cups needed. It really takes no time at all to make your drink with the Breville VKJ318 Hot Cup. There is a variable cup/mug amount dial, so you adjust the amount of water you pour into the cup. Think of energy you save.
Very useful for the disabled
The Breville cup of hot water dispenser comes into its own if you have a physical disability. Its not easy to lift a kettle and pour boiling hot water into a cup and it is potentially dangerous. Imagine trying to do this if you are in a wheel chair or have a tremor or poor coordination. The Breville Hot Cup takes away the anguish and worry of filling a cup with hot water.
Beware
Nothing in this world is perfect and this applies to the Breville Hot Cup as it does to anything else. Do not overfill the reservoir. You will still need a kettle for example making coffee in a cafetiere or enough hot water for a saucepan.
Buy a 
Breville cup of hot water dispenser
now
Aid4disabled is an affiliate of Amazon
Customer comments
Bought for my sister who finds a kettle to difficult to pour as she is disabled .this has certainly been a blessing to her as she can now make a cup of tea or coffee without difficulty
got one of these as my partner is partially sight and she also suffers from arthritis in her hands – it is so much easier than a kettle –
This is ideal for us as we drink quite a lot of tea and therefore don't have to keep filling the kettle up.
This a a great money saving energy saving kettle and brill for anyone living on there own and was a gift that was appreciated
Associated articles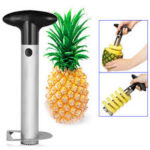 Pineapple cutter, slicer and corer
.
.
.
.
.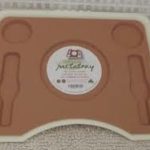 Justatray
.
.
.
.
May 2019