2021 MS Awareness Week or living with my multiple sclerosis
It's the annual chance to make people more aware of the problems of living with multiple sclerosis. Yup, its the MS Awareness week. Multiple sclerosis is different for everyone, The handicaps, niggles and disabilities all gang up and form your own personalised version of MS. I have my own unique selection, but hey-ho things could be a whole lot worse. Actually just being alive and well is a success.
Spring is here
It's such a short season. Is this the best time of the year? So many different shades of green, too many to describe. Now the birdfeeder has visitors throughout the day. Time to turn the central heating off. All reasons to feel positive. What is there not to like?
The MS Awareness Week
Below are seven statements. Each one of them helps me to survive and are my survival package. A bit brave of me but we all have rules we live by. I have Tweeted one of them each day of MS Awareness Week. Have you seen any of them?
People who know me will see a bit of my character in each one. It is all about keeping me alive and healthy. We are all different as is our MS. Many of you will think my motivations are wrong but I have my reasons.
My seven statements
I cope with my multiple sclerosis in numerous of different ways. I must not dwell or reflect on what I have lost.
Living with MS is a struggle and there are a multitude of problems. Something happens and with the benefit of hindsight it is a setback.
Always remember to be positive, never forget new opportunities will appear
I really do need to be as mentally strong as possible because I understand that at some stage I will need help.
I must make every effort to get outside everyday. Take physical exercise, it is good for me AND I feel better afterwards.
Multiple sclerosis a very irregular disease so a regular routine makes my life so much easier.
I always listen to my body. Recently I have ignored the warning signs and multiple sclerosis will always take its revenge, not much fun.
I like to be different from others but then so does my MS.
Associated articles
My long journey with multiple sclerosis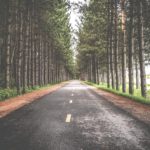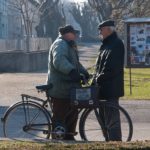 Creating my own social capital
April 2021
2 responses to "2021 MS Awareness Week or living with my multiple sclerosis"