Sugru glue is fun and exciting
Sugru is fun and exciting. It is an incredible, brightly coloured, mouldable glue substance. So many possibilities. Use this nulti-purpose glue to mend all sorts of different items in an exciting variety of ways. Not just stick things together but rebuild missing bits.
Sugru glue is fun and exciting
Sugru Multi-Colour is a new rubber-like substance that can be moulded by hand then left overnight to set. It feels like play-dough, bonds to almost anything and turns into a strong, flexible silicone rubber overnight. It is a true multi-purpose glue.
When it has cured or solidified, sugru is like other silicons – so it's completely waterproof. It's easy to clean with soap and water, and it's durable in the harsh conditions of your washing machine, dishwasher and even in the sea
What it can do
Sugru sticks to almost anything. It forms a strong bond to aluminium, steel, ceramics, glass, wood and other materials including some plastics like perspex and ABS and rubbers like silicone and butyl rubber.
Sugru totally waterproof

.

Sugru is like modelling clay when you take it from its pack. Overnight when exposed to the moisture in the air it hardens to a tough flexible silicone. Working time is 30 minutes, it then takes 24 hours to cure or harden.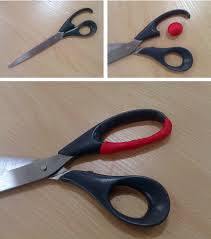 Sugru is strong and durable even when used outdoors. Once it as cured or set, it will stand up to anything the weather throws at it, wet or dry, hot or cold. It won't fade in the sun and it's fine with sea water. You can sand sugru smooth and it also cuts very well with a scalpel or sharp knife. 🙂
Repair things rather than throw them away
Buy Sugru Multi-Colour Pack now.
Customer comments
The substance is very similar feel to blue-tack with the same mouldable properties.

Very useful for fixing children's toys, as well as a few other diy jobs around the home.
I've mended all sorts of things with this stuff
Buy Sugru Multi-Colour
now
Things you never knew about Sugru
July 2010 – Jim trekked to the North Pole with sugru grips on his ski poles
September 2010 – The London Design Museum, started stocking Sugru.
November 2010 – TIME Magazine listed Sugru alongside the iPad as one of the top 50 inventions of 2010. The iPad was number 34, Sugru was number 22.
September 2011 – Sugru is featured in the V&A's amazing exhibition the Power of Making
April 2012 – Sugru is now made using primary colours