Can I walk at least six kilometres
On 24th September 2017 the MS Society is organising a sponsored walk called 'Together we walk'. On their website they state 'This September hundreds of MS Superstars, our friends and families, will join forces in London to take in the sights and raise funds to stop MS. Will you join us?'
Can I walk at least six kilometres
There will be walks of 3 different lengths, 6km, 10 km and 20 km. The two shorter walks are fully accessible. So to be involved the question is simple; can I walk at least six kilometres?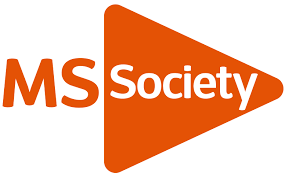 The MS Society published
On October 10 it wrote 'Exercise is known to have a positive impact in MS. As well as promoting general health, research has found that exercise can help manage fatigue and improve quality of life for people with MS. It can also improve particular MS symptoms, including cognitive changes, balance and walking'.
So we all agree
Exercise can help people with MS. In fact exercise is good for almost everyone. The MS Society is organising a walk and they would like people to be sponsored and raise money for the MS Society.
My little problem
I have one significant issue with 'Together we walk'. Taking exercise is an essential part of my life. I suffer from secondary progressive multiple sclerosis and I have serious foot drop. I cannot walk unaided. It takes me about 45 minutes to walk I km and I must use a rollator. A 1 Km walk will be at the edge of my limit.
Not just my problem
There are plenty of people with progressive MS who suffer from mobility issues and would love to take part in the walk. As well as participating they would like to achieve a goal. The sense of satisfaction in achieving a goal is very important.
Let's make it a win-win
Surely it cannot be too difficult to organise walks of say 1 km and 500m. This would allow people like me who suffer from progressive MS and have serious mobility issues to participate. They can raise money for the MS Society and achieve a goal. This is a win-win for everyone.
Achieve a goal
Yes I could go on my mobility scooter and complete a distance of between 6 and 20 km but that is not a challenge. Where is the sense of achievement?For me and many others there would be none.
Why discriminate
Why is the MS Society discriminating against people with a mobility problem? These are some of the very people the MS Society wants to represent. People with MS who are on benefits and apparently they are unemployable. Now they are even being ignored by the MS Society.
Inclusion for everyone
These are people who would like to raise money for the MS Society but are physically unable to walk more than a short distance? Why can't they join in with the walk? Why can't the MS Society organise a shorter walk for them and allow them to raise much needed funds? Don't ignore us include us.
July 2017
8 responses to "Can I walk at least six kilometres"