handSteady Mug
Do you have such a severe tremor  that drinking from a normal cup is difficult?  If you are unlucky enough to have a tremor in the arms weak wrists or  weak hands? If that is the case then a handSteady drinking mug could be the solution. Incidentally it will also help if you have difficulty swallowing or arthritis. A handSteady drinking mug will make having a drink so much easier. Also it might be a suitable gift for a friend or relative of yours who has a tremor.
It has a large easy to hold handle
Its a clever device, you hold the handle of the cup and as you tilt the handle the cup stays vertical. It eliminates the possibility of spill liquid when you have a drink, no need to use a straw. The handle rotates but the cup remains vertical – clever eh
Its lightweight
Here is a short video from Judi Brums who lives in Surrey, England. Judi has Multiple Sclerosis and like many other people with advanced MS, Judi finds drinking easier with handSteady because:
It has a large, easy to hold handle.
It tilts easily. Just tilt the cup  by using one hand and the rotatable handle (see the video for a demo of how Judi drinks with handSteady
It's lightweight.
Much the easiest way to understand it is to have a look at the video. If you want to know more then go to handsteady information
Other advantages
There in no need to tip your head back when drinking
The cup is dishwasher proof.
It does not break if dropped.
It is something to help you but it does not label you as a disabled person.
It is a recent invention, it was first available during the summer of 2012. As far as I know there is nothing quite like it available to buy.
If you have bought one then please leave a comment let me know what you think of it.
Associated articles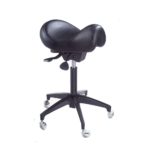 Saddle stool to move around in the kitchen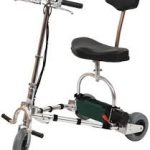 Reasons why I enjoy my Travelscoot
August 2018
2 responses to "handSteady Mug"