I do feel isolated by my multiple sclerosis
As my MS gets worse my world gets smaller and smaller. My MS and I cohabited quite happily for 35 years. Okay we had the odd problem but basically we had a healthy relationship. About 10 years ago the impact of MS on my life started to grow. Now I do feel isolated by my multiple sclerosis.
Medical retirement was a life changing event
Suddenly in 2012 medical retirement grabbed me and won. I had to change because life as a contract computer analyst programmer was now history. Who wants to employ a 58-year-old man suffering from multiple sclerosis? The working-life rug was yanked out from under my feet. Suddenly I was disillusioned with the world, so much of my optimism snuffed out.
Other changes
There were other numerous changes as well. I too felt lonely, isolated and at times a burden.  I had to navigate the benefits system an experience I found demeaning and humiliating. There was also the grim realisation that there is nothing available in the medical world to combat advanced multiple sclerosis. Incidentally this is still the case.


Those with MS are twelve times more likely to feel isolated than the general population
I can see my own problems
A face plant was replaced by an inability to walk unaided. I was also living with emergency pit stops at a loo. I had difficulty in finding motivation. Physically and mentally I felt as if I was treading water but I desperately wanted something to happen.
Under the bonnet
MS does have a profound effect upon my quality of life. It makes me feel socially isolated. Now I cannot do things that other people take for granted. I don't go around with a banner announcing my disabilities; no piece of paper is big enough. These invisible disabilities are growing.
A Dalek cannot do stairs or escalators and neither can I. That knocks out a huge chunk of the London Underground and numerous railway stations. My fingertips are getting more and more numb plus fine finger control is now quite a struggle. Turning over the page of a book is very difficult and my writing is an illegible childish scrawl.
I do feel isolated by my multiple sclerosis
Sometimes I really do feel my world is shrinking around me. Everything takes longer, it requires more effort and so much more planning is necessary. I often find myself fighting the 'oh I can't be bothered' feeling that's now threatening to dominate my life. Finishing this blog is a typical example.
Social capital
Everything demands more effort and determination from me these days. Despite my shrinking world I do bump into people in town and have a chat with them, all people I have met in the last few years. I'm playing duplicate bridge again and that definitely uses the brain.  I even want to play twice a week.
Think positive, I'm an 'onwards and upwards' though I do have my occasional dark day. Sometimes I do feel isolated by my multiple sclerosis or is this just plain old cabin fever?
Thanks to Cannedpictures for the film
Related Articles
.
.
Quality of life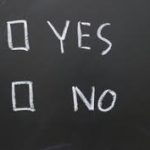 August 2019
12 responses to "I do feel isolated by my multiple sclerosis"