I had a wonderful sailing holiday
I had a wonderful sailing holiday
Earlier this year in 2016 I had a wonderful sailing holiday. Click HERE to read about it. I signed up to go sailing with the JST (Jubilee Sailing Trust) on the Lord Nelson. It was a six day trip from Southampton to France and back to Southampton.
Help me to help the JST
Now it's pay back time. I want to walk I Km and raise money for the JST. The walk will take place at the Olympic Park in London on Sunday 4th September and is being organised by Parallel London. My challenge is to walk 1000 metres. I want you to help me to walk that distance by sponsoring me. All the money I raise will go to the JST. It will be an awesome event.
Just click HERE this will take you to the 'Just Giving' page where you can make your donation.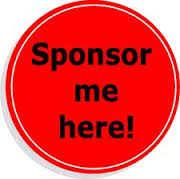 The money will enable the JST to continue to make a difference. This will happen not just on their ships but in the homes, workplaces, and communities of all our voyage crew.
The Jubilee Sailing Trust
The two boats are designed to give people with any physical or mental disability a chance to have a unique holiday. I had a wonderful holiday sailing across the English Channel and I want to do it again.
Their mission
Integration of physically disabled and able bodied people aged 16+
Allow people to discover their abilities and to focus on what they can do rather than want they cannot. Voyage crew arrive on board with doubts about the voyage and their ability to cope. They leave with new found confidence about themselves, new friends and knowing that they can be a useful member of a team.
Education – break down barriers and correct misconceptions around disability, by educating/informing all the voyage crew.
The JST is important
One-in-four of us are close to a person with a disability. There is still an element of prejudiceand  misconception about ability. A lack of awareness of the things that can make life inclusive. The JST builds the bridges of awareness and understanding. It uses two specially designed tall ships. They break down barriers for a better, more inclusive world.
Please help the JST to make lives more inclusive and help people to understand that disability is not an inability.
July 2016