Busy doing nothing, I want some variation
5 May 2020. So here we are, over six weeks into the lock down. Forty-two times one day has morphed into the next. The only variation is the weather. I am busy doing nothing.
I  have a garden, I can see trees and everyone is friendly so I am lucky. Sadly I am not keeping myself busy
Changing the routine
Our daily injection of news and opinion, the newspaper needed a new supplier. The Wife had a brainwave, "We will get it delivered every day". Brilliant idea in so many ways but it prevents me buying it every day.
Highlight of the day
I now read it over breakfast. I can scan the headlines and look at the cartoon. If it is a Tuesday, Thursday or Friday I will look at and start the 'mild' Sudoku. On Saturday it's a bumper day, Melanie Reid in the magazine and the weekend section. On Sunday it's the Observer. Is a wee a bit of structure coming back into my life?
Little things to look forward to but it does not prevent one day still being the same as the next.
Another saviour
The weather so far is a glorious bonus of sunshine. This year I have time to appreciate and enjoy the garden. It's only little but it brings a huge amount of pleasure to both of us. The Wife looks after the flower beds and I do the pots and raised beds, sitting down gardening. MS has stolen my ability to dig holes in the garden but I love watching things grow, blossom and then capturing the moment with a photograph.
Minor successes
In an earlier blog I moaned at my failure to grow plants from seed. This year the omens are looking good, seeds have germinated and are growing into little plants. I am sure it's because I talk to them every day, another daily highlight.
I have had a dahlia in the same pot for three years and I have just seen green shoots coming up through the soil again, so exciting! 🙂
My baking has been a success, we both ate a slice of cake as pudding every night. The Wife is now an ex-eater, scales do not deceive.
Lock-down means only little things exist to make my life exciting.
Failures and frustrations
When Covid19 hit this country people understood that survival needed urgent action so everything closed down. Suddenly we were all gripped by a morbid fascination in the number of deaths. The daily bulletin at 5 o'clock in the afternoon on the state of the nation's health was compulsory listening, now I find it boring. Now setting up the new 'normal' consumes everyone's life.
I am busy doing nothing
We are now six weeks down the line and now I am feeling frustrated. I am sure I am not the only one. For many people like me, life is the same every day, I crave variety. Six weeks in this small town, cabin fever is starting to grip me. No changes to my routine. How much longer can this last? Life is too simple, I am busy doing nothing. Instead I need new challenges and conversations so I really am busy.
Associated blogs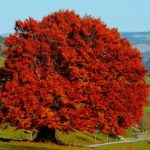 Detected definite changes since last year
'
'
'
'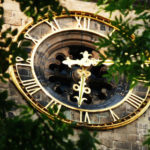 Who knows where the time goes?
.
.
.
.
May 2020
6 responses to "Busy doing nothing, I want some variation"