Multiple sclerosis has its lesions and inflammation
Just when you think there is a glimmer of hope, a tiny twinkle of light at the end of the tunnel, it is surprising how easily that little spark of optimism can be extinguished. Life with nearly every single Long Term Condition can be really rough. Multiple sclerosis has its lesions and inflammation. This causes the damage that leads to disability. I exist in a bubble where there is no cure just a bit of hope things might get better. A little bit of hope that the progress can be slowed down.
Barts MS health
About a year ago, summer 2017 I heard about cladribine. It is prescribed as an off-label drug by consultants at Barts MS health for people with secondary progressive MS. It is a drug available for people with hairy cell leukaemia and nearly all the patients go into remission. This is an injectable version of the drug and is as cheap as chips.
2018 My journey
The consultant at Barts MS health was quite happy to prescribe this drug to me but first of all I had to complete the MS SMART trial. Then I could have a lumbar puncture in February followed by an MRI scan of my brain and spinal cord in April of this year. A few days ago, mid May, I received an appointment to see the consultant at the Royal London hospital in London at 2 in the afternoon on 16th May.
It worked out rather well
I already had an appointment in Queen square at the Walking Clinic that morning. When that was over I rode my TravelScoot across London to Whitechapel to see the MS consultant. The journey took me just over an hour and I enjoyed it. I load up Google maps onto my phone and travel across London on The Trike. It's a really nice way to see London but that day it was a bit chilly.
Multiple sclerosis has its lesions and inflammation
The allotted time arrives for my appointment. The consultant calls me through. Inevitably there are two or three medical students and the MS nurse present but I ignore them. I'm in a good mood, off-label cladribine should stop progress of my MS.
We say our hellos and then he says "I'm afraid I can't prescribe cladribine to you".
"I have looked at your MRI scans and the results of the lumbar puncture. Multiple sclerosis has lesions and inflammation but you have not got enough for me to prescribe off-label cladribine".
"But, but hold on" I stutter. "I do have multiple sclerosis don't I?" He nodded as my chin thudded onto the floor but I managed to keep my composure.  The tiny little light at the end of the tunnel had been extinguished. His decision was final and absolute.
I picked myself up and trudged out of the clinic. I caught a bus back to Euston station and I sent a WhatsApp to The Wife. Her reply was succinct – "Shit"
Time for reflection
Going back home on the train time I had a rethink. I know multiple sclerosis has its lesions and inflammation but they couldn't find enough in me. Diagnosed in 1995 it first started, I think, in 1972 and here we are in 2018. Right now there is no clinical evidence of MS, just got to live with what has happened.
So I must be positive and thank my lucky stars, it could be a whole lot worse.
Associated posts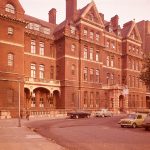 I have started the MS SMART trial
.
.
.
.
.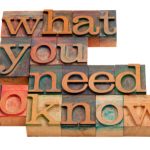 .Information you need to know
.
.
.
.
.
.
May 2016
8 responses to "Multiple sclerosis has its lesions and inflammation"