My first job interview since 2012
Recently I received an email from a charity that wanted to interview me for a zero hour contract position. I have advanced multiple sclerosis and I cannot walk unaided which I disclosed on the application form. This was going to be my first job interview since 2012. My MS blew the last one in 2012 then I took medical retirement.
Not a good start
This interview was only a few miles away in the next town. I asked The Wife to drive me there. I knew this would eliminate the stress of catching a bus and then getting cold riding The Trike. We arrived for the interview half an hour early. Neither of us could see the name of the organisation on any of the single story buildings in the little square.
My first job interview since 2012
Google maps however was quite insistent; it told us "You have arrived at your destination".
We checked the local streets in case there was another entrance but, no, we always ended up back in the same place. "Hold on, I have a mobile number." I told her. "I must ring it and tell the interviewer I have arrived then I can also check the location". I rang the number but no one answered. Instead I had to leave a message on the answer phone. By now twenty minutes of my 'spare' time had disappeared.
The Wife realised I was getting stressed
She spotted someone through a window so she knocked on the glass and explained the problem. The person said she would get somebody from the charity to come out and meet me. Meanwhile I tried the phone number again but the same result. By now it was time for the interview to start but I was still outside the building in the car.
A couple of minutes later someone emerged from a building and indicated to me that I was to follow him. He explained the company was in the process of moving into the building and that was why there was no company name-plate on the wall outside.
PHEW, right place but in no state to do myself justice at an interview.
I didn't get good vibes
The interviewer did not engage with me or make me feel relaxed. Needless to say I didn't get the job.
In the rejection letter there was no mention of the problems finding the building, lack of company name-plate or that my phone calls were not answered. It was just a bog-standard post-interview rejection email. I did eventually receive a small apology from the interviewer about their ineptitude but I had to ask more than once.
Remember
This interview was with a charity that runs 'wellness' courses for disabled people. Why did the telephone number go straight to an answer phone? Why was there nobody looking out for me before the interview? Interviews are stressful for anyone; even worse if you are disabled.
My daughter said "Dad. You've done well to dodge that bullet; charities like this one should do a lot better".
I felt this was a car-crash interview. What are your feelings?
Associated articles
Does my disability make me worth lessl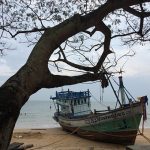 .
.
.
.
.
Employ physically disabled people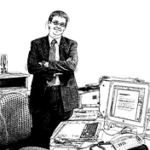 .
.
.
.
.
February 2019
9 responses to "My first job interview since 2012"