Our 40th wedding anniversary
40 years and still happily married even though multiple sclerosis is the fly in the ointment. The Wife decided we would go away to celebrate the occasion. Somewhere relaxing, not too demanding but a bit of a blast. We decided on a week long holiday for our 40th wedding anniversary.
She really wanted to go to New York
Its a place neither of us had ever visited. We then agreed dates. I bought the air tickets she found a hotel. I borrowed the Lonely Planet book from the library and she decided and organised the itinerary. She packed the cases, I ordered the taxis and bought some dollars (not enough 🙁 ).
Departure
I've flown with the TravelScoot many times and we both know the routine. Phone up BA in advance and tell them all about it. Arrive at check-in in plenty of time because there is always confusion, is it a dry-cell or a lithium ion battery? In my experience airports and aeroplanes are accessible friendly. When push comes to shove I can lurch a few steps on my two feet, long may that last.
The flight soon passes and we land at JFK. The Trike was waiting for me at the top of the air bridge. Someone appeared out of nowhere and shepherded us through passport control, customs and collected our luggage. He even took us outside and found a big yellow cab for the trip to the hotel; great service with a smile.
Manhattan 10th Avenue 42nd Street
The skyscrapers are everywhere. The famous yellow cabs are also everywhere tooting their horns telling cars to move out of their way. Traffic lights at every intersection dropped curbs as well. I could feel the excitement in midtown Manhattan.
That evening we walked down to Broadway. It was a sensory experience, bright neon signs that flashed brightly as the sun set. The rhythms and feeling of anticipation grew as artificial light changed Time Square into a show. Oh yes everyone loved The Trike.
There is a phenomenal buzz that is contagious. So much to do and see. Everything is iconic and evokes memories. Of course we went up the Rockefeller and got a bird's eye view of NYC. We went into Grand Central Station, the Americans knew how to build a railway station back in the 1920's. Its not a railway station, it's a statement, as well as a cultural centre.
People-watching in Grand Central Park is a great way to pass a couple of hours after visiting the Metropolitan Museum Of Art. There is so much to see it defies description.
New York is very inclusive
The city is very accessible as well as being flat and the people cannot do enough to help. I did have the odd problem in Central Park with steps but that's a minor issue. The exception is the subway, designed to exclude people in wheelchairs.
Our 40th wedding anniversary
I really want to go back to the city but it is expensive. If you get a chance to go and spend a few days there then don't hesitate but avoid the hot summer and snowy winter. I want to go again.
Associated articles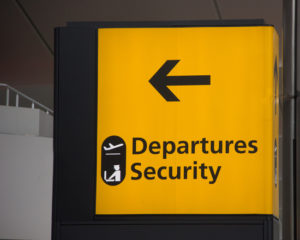 Flying with a significant mobility problems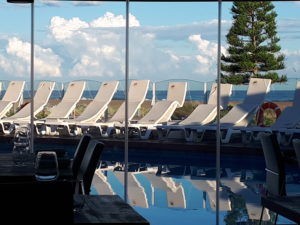 Action packed couple of days in Barcelona
September 2019
2 responses to "Our 40th wedding anniversary"