Over 30 degrees Celsius this summer
The summer of 1976, was so hot that I got a good suntan in Aberdeen. A student job, I was working outdoors every day. In Hertfordshire the temperature has frequently been over 30 degrees Celsius this summer. At times  it's been far too hot, stuffy and airless for my own comfort. Let me explain
Don't get me wrong
I love the warm weather. I can wear T-shirt, shorts and a pair of sandals every day. The English love to grumble and the hot weather has had it trumps.  My problem is very simple; we all know I have multiple sclerosis and the heat has unfortunate consequences.
A simple fact, multiple sclerosis is different for everyone.There are a number of symptoms that are common to a huge number of sufferers. By the time the disease was comfortable under my skin I had developed certain skills. There's the 'falling over' skill and  'find a public loo' skill.
Over 30 degrees Celsius this summer
When it is hot I have less energy, everything takes more effort and my motivation plummets. Emails aren't answered; I'm not sleeping well at night. Worst of all I convince myself the rest of my life is going to be just like it is now.
Uhthoff's phenomenon
This was relatively new for me, it started about five years ago.  It was a bright sunny day, I was sitting in a pub garden having a lunchtime pint. Suddenly I felt all woozy, I tried to get up to walk but that was almost a complete failure. I knew about Uhthoff's phenomenon but this was a personal first. The same thing happened to me that winter when I sat in front of a fire. I was as warm as toast but my legs would not function.
On really hot days this summer even when I have stayed indoors I suspect Uhthohff is making a return visit. It is the air temperature as well as the sunshine that kicks off the entire process. Anything over 25 C is a potential nightmare.
 My strategy
Straightaway I take two paracetamol. Next I fill a sink with ice cold water and soak head, face, wrists and hands to cool down. Finally I go to the freezer and get out an ice pack, wrap it in a tea towel and put it round my shoulders. When I'm outdoors and it's sunny I wear my elegantly battered sunhat. I make sure that I stay in the shade whenever possible.
I can gauge my temperature just by feeling my forehead. If it feels too hot as if I'm running a temperature then I must implement my strategy. People with MS are not good regulating their body temperature. In winter I always have cold feet.
Ultimate solution
When it reaches the point that I cannot walk or feel very unstable then I have no option but get into bed and sleep it off overnight. Next morning I'm fine, it's as if nothing has happened the previous day.
After two months of blazing sunshine and no rain the last two days have been much cooler and very wet – oh what joy 'to be in England, green and pleasant land',  Jerusalem by William Blake
By pure coincidence this article was published on the Barts MS Blog on Uhthoff's syndrome from a medical perspective.
Associated articles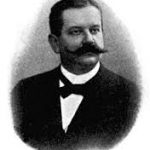 Feels like I've been mugged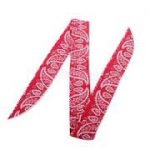 Water cooling bandana collar neck wrap
August 2016
One response to "Over 30 degrees Celsius this summer"