PIP face to face assessment
Finally Wednesday 1 August has arrived, it's my PIP face to face assessment. I had not slept well the previous night. Stress and worry were not the only reasons, that irascible little friend MS was in the mix. I just could not get out of bed as early as usual. In fact it was a couple of hours later than normal. I took 2 Ibuprofen and 2 Paracetamol, they helped me back on the road.
Answers must show
After reading forums and speaking to other people every answer to any PIP question must show reliability to do the task in an acceptable manner. Also can the task be completed safely and repeatedly?
Getting ready
The Wife and I read the statements I had submitted on the PIP benefits form and we checked all the other paperwork. Made sure we knew where to go, though I had checked the place out a week before. She put the postcode into the satnav and off we went. We were both quite tense, did not know what to expect. At least we arrived in plenty of time for the 3 o'clock appointment.
At 3 a woman came through the door and called out my name. She led both of us through to her barren office .Two chairs for us, a computer on a desk and a chair for the interviewer.
The interview
The interviewer obviously had a pre-set series of questions to ask me. They were very similar to the questions on the PIP form. We had our answers to the PIP form and we frequently referred to them. The Wife was a real hero.
I think there were only two trick questions.
She asked "How often you go for your annual eye test?"
"Once a year",  stupid question I thought.
"Do you mean every three months or every six months"?
"No, once a year"
The other strange question, she asked me about washing. I said I sit on the shower stool in the wet room when I had a shower. She already knew I had difficulty standing up. Then she says "Do you use a sponge on the end of a stick to wash your lower body"?
"No I have a shower stool to sit on when I have a shower". Another odd question I thought
"Oh", she said and continued typing.
Physical Ability
She wanted to know if I could touch the tip of each finger with my thumb and make a circle with my index finger and thumb. My double vision problems confused her when it came to the sight test. I demonstrated how my eyes move independently when I look to the left or the right.
"Can't the optician help?" she ventured
"Its too serious for prisms" I replied.
I declined the offer to demonstrate if I could stand on my toes cos I knew I would end up a crumpled heap on the floor.
PIP face-to-face assessment
She said "I would hear the result from the DWP within 6 weeks".
I left the room feeling as if I knew her no better than at the beginning. She did not try to engage in conversation. I suppose her job is to ask everyone the same questions and record each person's answers. I might just as well have been talking to a robot or dictation machine for all the interaction that took place.
In a week's time I will phone up the DWP and ask for a copy of the report.
Associated reports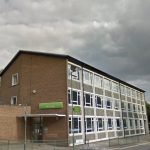 Department for Work and Pensions invite me to a meeting
.
.
.
.
.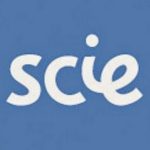 Paying people who receive benefits
.
.
.
.
.
August 2018
25 responses to "PIP face to face assessment"