Five day city break in Seville
I've never been to Seville before and the idea of a city break in February appealed to me. Of course I had to take usual paraphernalia that a disabled person needs when going away. We had found a hotel in Seville with an accessible room, crucially a walk-in shower. As soon as I had booked the flights I spoke to Ryanair about assistance and my mobility scooter which I would be taking with me.
The outward flight
At Stansted airport we went directly to the 'passenger assistance' area by the departures entrance where someone was waiting to help me. He checked in our group of three people and took us through security. It was incredibly efficient and painless, well done to Stansted airport.
Once we were airside we bought food for the flight, none of us wanted to pay Ryanair prices for a three-hour flight. At the departure gate we were quickly whisked through and loaded onto the plane before the other passengers. Passenger assistance was good, well done Ryanair and Stanstead.
Five day city break in Seville
When we landed it was much the same but in reverse. I just wish there had been an air bridge because it makes life easier. The airport staff were super helpful, they assigned a taxi to us at the rank which dropped us 20 metres from the hotel. It was up a little tiny alleyway and looked stunning from the outside which put is in totally the right mood.
The reception was very helpful for us weary travellers. It is in the city centre and less than a 10 minute walk to the Cathedral. The old city centre is a warren of narrow dark streets so it is very easy to get lost.
Spanish hotels I've stayed in have not quite got their head around accessible access. It would have been impossible to use the room in wheelchair. There was a good walk-in shower but getting the shower stool into it and out afterwards was not easy. Lack of grab rails was another issue. Luckily I can shuffle round with a Rollator so I survived undamaged. By the way the breakfasts were 'to die for' and the cocktails had to be taken seriously.
Getting about
If you are on a mobility scooter or wheelchair then be warned. All the streets are cobbled and sometimes the pavements are too narrow to negotiate. Dropped curbs are a rarity and the kerb is anything up to 15 cm above the road Quite honestly the simplest solution is to use the road. All the streets are one way and narrow, traffic does not go fast but be careful at the blind bends.
We saw Flamenco dancing, I had never seen it before and it quite took my breath away. To find the nearest Flamenco bar just ask hotel reception. Plaza De Espana is well worth a visit, it is a 20th-century version of Bath Crescent on steroids.
Next time
I think mid-February is a bit too early in the year to visit Seville It was still too cold to sit outside for breakfast or drinks in the evening, Next visit will be the middle of March. Obviously I can't warm up by going for a walk and MS makes a mockery of any ability to regulate my temperature. Quite often when out on the The Trike I had to wear gloves.
Beautiful city, loved the food and the fantastic atmosphere in the evenings was something quite special.
Associated articles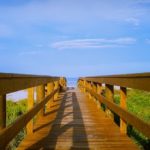 I am physically disabled but still travel
.
.
.
.
.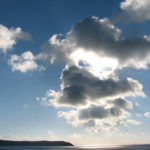 Going away for a short break
.
.
.
.
.
March 2019
4 responses to "Five day city break in Seville"