I am all fingers and thumbs
Do want to participate in an MS trial? The trial is to evaluate a way to help restore and retain use of arms and hands? It is a simple and fun trial to test manual dexterity and spatial awareness. Full details are shown at the end of this post. I am all fingers and thumbs. So clumsy I am going to take part in the trial and find out if it helps.
All fingers and thumbs
I have previously written on some of my recent problems that are currently getting worse. Writing is difficult for me. Eating spaghetti with a fork ain't easy either. Rewiring a plug is mission impossible. My fingers are like sausages and my hands are in mittens. Anything that can help me to retain manual dexterity is an excellent idea.
Spikey balls
I use spikey balls every evening and they definitely help. I roll them over my feet with my hands so both feet and hands receive a massage. It definitely tickles but at the same time it is therapeutic and relaxing. My fingers move more freely afterwards.
I'm not too sure why my feet and fingers feel better but who am I to argue? All I know is it works. I suspect it is something to do with blood supply and stimulating the nerves.
Over & under trial
I digress, so back to the Under & Over trial. The criteria to take part in the trial are shown below. It is conducted on-line, so there is no need to visit a clinic or hospital and it takes about half an hour a day.
Here is the flyer I received with joining instructions for the trial.
Contact for further information about the study:
To answer to any further questions or queries please contact the Under & Over Research Team [[email protected]]. To read the participant information and sign up, visit the study website underandover.study (Play the video to find out more).
If any of you do sign up then to this trial then feel free to chat with me.
Associated articles
Have you tried using a Knork?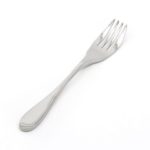 .
.
.
.
.
Dragon Dictation Software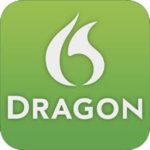 .
.
.
.
.
February 2021
6 responses to "I am all fingers and thumbs"