Medical retirement sounds relaxing until it happens
Imagine I'm 10 years younger, a mere 56 but still with advanced MS. Faced with the prospect of returning to the office or still working from home then the idea of early retirement is exciting. The children have flown the nest and grandchildren are imminent. Would a city break in Europe suit me and The Wife? Medical retirement sounds relaxing until it happens.
A different life
Now I have opportunities to read those unread books, visit the museums and wander round the art galleries? Don't forget, there is the small matter of an incurable long-term Condition, multiple sclerosis, and it is going to get worse and worse. Nobody will state exactly how it will continue to change my life but it will gobble up time. Maybe the opportunities will be too tiring.
Holidays have finished
So people have returned to work, many are even going into their offices. I still yearn to be a part office life with all its social and mental benefits. Multiple sclerosis then kicks in and any desire to join it again is squashed. Medical retirement was a no brainer but I still miss work.
Medical retirement sounds relaxing
It's 10.30 in the morning and I have just come inside after checking the garden. I open my laptop and scan my emails, nothing of any interest, no replies needed. Today is Thursday, my day for a one hour show on Tring radio. This is the highlight of my week, an entry in my diary!
Other interests
I am also a member of the local Toastmasters club, even though I remain a member my contributions are minimal because of multiple sclerosis. It means I keep in touch with other people and so avoid slipping even further into social isolation.
I played bridge before the pandemic, but no club has started face-2-face again in town.
Too many days stretch in front of me with nothing planned.
My life is not all doom and gloom
I am king of the kitchen, so I cook the evening meal and occasionally bake cakes. I enjoy the shopping but hate the washing up that confronts me every morning. I must use my-sit stand chair in the kitchen, standing on my feet is not an option. Everything demands such careful planning and takes so much longer. Chronic clumsiness adds to my woes.
All these activities leave me feeling totally exhausted. Doing anything after supper, my one big meal of the day, is all but impossible. Occasionally I even nod off while watching television.
Awfully careless
I've turned 66, so officially retired, somehow my only friends are The Wife's friends. I'm no hermit but working overseas and friends moving away to a new life have left me feeling marooned. Multiple sclerosis means that unplanned events are tricky.
With the benefit of hindsight
Perhaps a career as an international IT technical consultant was not a sensible decision but I was paid to see the world. If I had my chance again who knows if I would be happier but work provides so many benefits. I must try to park my MS and relax. Medical retirement has happened so I will enjoy life come what may.
Associated articles
I do feel isolated by my multiple sclerosis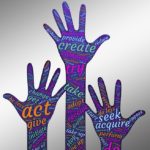 Medical retirement 75 months ago
September 2021
2 responses to "Medical retirement sounds relaxing until it happens"