MS for over 70 percent of my life
I am 63, born in 1954. I have lived with Multiple Sclerosis for 45 years, that's a scary thought. It started in 1972 but I was not diagnosed until 1995. It morphed to secondary progressive or advanced MS in about 2000. I took medical retirement in 2012. I have had MS for over 70 percent of my life.
MS for over 70 percent of my life
I have lived with this progressive disease for 45 years. That's one heck of a long time. MS did not really affect me until 2000. It was about then that my clumsy left foot started to evolve into dropped-foot. I had to have prisms put into my glasses because of double vision. It was about then that my bladder became a significant problem.
Was I lucky?
After diagnosis in 1995 I did not suffer from the dreaded fatigue issues or "cog-fog". It was only 17 years later that these problems forced me to take medical retirement. I still lead a busy life. I regularly go up to London, run this website and I am a service user. Now I must do things at my own pace.
Visible disability
Other people see me and realise I'm disabled. They see me wobble as I try to stand up or walk with a rollator. It's amazing how people will help me  when I ask with a smile. People will help me with my mobility scooter especially when I tell them how light it is. The skill is in selecting the right person to ask. If people see me struggling they invariably stop and help.
The world moves on
We all know MS is a disease that gets worse and worse. I have had MS for over 70 percent of my life and I have learnt to cope with the problems it throws at me. Just recently there has been a definite change in my life with the not-so-little MS friend.
I know I am disabled. Other people can see that I'm disabled. The strange thing is that I have never seen myself as a disabled person. Instead I'm someone with a few handicaps. Just recently my perception of myself has changed.
Now I can no longer keep going and going and going all day. I have to pace myself, take little rests. Even have a snooze or maybe read the paper. If I have a very busy day I will pay for it in trumps the following day. Then it's like waking up with a hangover, I think I can just about remember a real hangover.
Increased visibility
The visible disabilities were obvious to others but invisible to me for years; not any more. Now I am acutely aware of my disabilities. Perhaps it's because I have suffered MS for over 70 percent of my life.
Is this a good thing?
No because I am unable to do as much as I would like to do and no one sees invisible disabilities.
Yes, now I have more control over my life. I can do what I want to do and enjoy doing and less need to do what others want me to do. So its a better quality of life. This is definitely a good idea.
Associated articles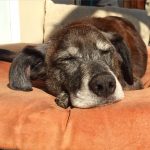 Another milestone in the inevitable progression of MS
.
.
.
.
.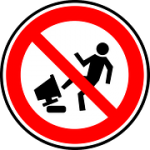 Feeling frustrated, lost my temper
.
.
.
.
'
April 2018
8 responses to "MS for over 70 percent of my life"