One Way Flextendable Drinking Straws
One Way Flextendable Drinking Straws This is a pack of 15 flexible drinking straws, they can be made longer and have a one-way valve.
One Way Flextendable Drinking Straws
These long flexible drinking straws have one big advantage, the liquid stays in the straw when you stop sucking. There is a valve in the base which keeps the liquid in the straw between sips. This will significantly reduce air intake between sucks when drinking liquids if you're using the Flextendable Drinking Straw.
Sucking and swallowing difficulties
What is the advantage?  They allow someone to take smaller sips which can be useful for people with dysphagia, known as difficulty with swallowing. This also makes them ideal for people who find it difficult to maintain suction on the straw.
Extendable straw
Flextendable Drinking Straws
are soft tough silicone straws that are flexible along their entire length. There is a flexible bendy section which can extend the length of the straw from 28 cm (11 ") to 33 cm (13").
Find out more on the One Way Flextendable Drinking Straws now. They are softer than a normal straw and won't hurt the inside of the mouth if accidently pushed. Some people prefer the more tactile feedback of the silicone.
Helps maintain liquid intake
Keeping up your liquid intake is very important. If your suck is not very strong then this is an excellent solution. One way straws can be used for fizzy drinks or liquid that is not too thick and gloopy.
These straws are reusable and come in a pack of 15 just wash them in warm soapy water. You can also trim the length using sharp scissors.
Take a look at a pack of One Way Flextendable Drinking Straws
now.
Customer comments
My 92 year old mother was finding it increasingly difficult to drink from a cup and didn't have the strength to keep sucking liquid up through an ordinary straw…she is now drinking lots more
Word of warning – when you take the straw out of of a not-entirely drunk drink it will still be full of liquid so do it carefully & tip it upside down to empty it – preferably not on your trousers!
These are just right for people with swallowing issues.
Associated items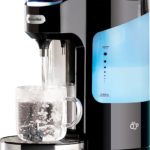 Breville Hot Cup of Water Dispenser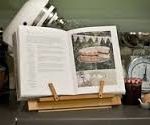 Wooden Reading Rest
October 2015
4 responses to "One Way Flextendable Drinking Straws"