Twickenham stadium rugby ground
Twickenham stadium rugby ground is the home ground for English rugby. If you can get tickets for an international match at Twickenham then go. The atmosphere can be fantastic.
Twickenham stadium rugby ground
Twickenham stadium rugby ground holds 86,000 people and this makes it one of the biggest rugby union venues in the world. Its easily seen when flying into Heathrow, then it is possible to get an idea of the size of the stadium. Another way is to sit  in a seat in the top or 'U' tier and look down at the ground. Up there you need binoculars to see the players.
Information for wheelchair users and the disabled
Twickenham Stadium provides 336 wheelchair spaces. 64 are located in 3 covered wheelchair terraces and they are all are managed by match day stewards. 272 bays can also be used for non-wheelchair disabled access. In total, 7000 stadium seats are suitable for non-wheelchair easy access, in the lower tiers of the stadium.
Click here for full details of the facilities for the disabled
Click here to buy match tickets if you are disabled.
In December 2019 I received these comments
Good points
Ramps and access very good throughout the lower/pitch level.
Very helpful staff and volunteers who stressed that with a quick phone call to reception/ticket office assistance will be provided if needed – this is not a requirement though, as we were approached several times with offers of assistance when it was noticed that my friend has an obvious limp with his prosthetic limb.
Wheelchair access and designated spaces with seats for carers were plentiful and are all around the pitch, with easy access via ramps.
Not so good point
Twickenham Station is undergoing a massive refurbishment (now very near completion) but the lift on our platform (trains from Clapham Junction) were not available. I would assume that the normal Network Rail accessibility for wheelchair users would be in operation for this.
A phone call to whoever operates the station may be needed
Outstanding atmosphere
Tickets for the Six Nations matches at Twickenham are like hens teeth. The 4 London clubs in the Premier division traditionally play there on the first day of the season. I would recommend that is a good day to go to Twickenham and tickets are much easier to buy. Either apply through the club or directly to Twickenham. Middlesex sevens rugby tournament is also a good day out and I think tickets are reasonably easy to buy.
As well as rugby matches rock concerts are often held there during the summer.
Twickenham is not one of the most accessible stadiums. Do not drive there for international matches unless you plan to walk from one of the car parks in Richmond. You can reserve a disabled parking bay but I am sure you will need a blue badge.
Getting there
You can travel to the stadium by coach as well as train. Click here for all travel information.
The vast majority of the fans walk from either the train station at Richmond or Twickenham, about a one mile walk. There is car parking within sight of the ground but that is only opened up for club matches. I last went to Twickenham in 2008 or 2009 for a Saracens club match.  Parked the car in the local school had a picnic lunch and it was a short stroll to the stadium. That was when I could walk a significant distance. Just to walk around the stadium is much more than I can walk.
Don't forget your RADAR key
For wheelchair users Richmond and Twickenham railway stations have step-free access. Don't forget your RADAR key for the toilets. The walk is part of the match, there is an excellent atmosphere and afterwards many people go to the local pubs.
Associated Articles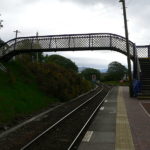 Railway stations and access for the disabled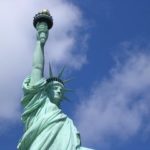 Our 40th wedding anniversary
August 2012
19 responses to "Twickenham stadium rugby ground"