Multiple sclerosis is a vile disease
MS smothers you, wraps you up in its tentacles and replaces energy with fatigue. I can no longer do things that other people take completely for granted. Even worse there is nothing predictable about it except it just gets worse and worse and worse. It can even lurk in the body for years before its detected. Multiple sclerosis is a vile disease.
The gradual changes to my body
There was never any sudden and dramatic change in my life. I was diagnosed in 1995 but I think the origins go back to 1972. My real problems did not begin until about 2000, several years after my diagnosis. Then it was the very occasional face plant into a pavement. Next I could not walk in a straight line despite being stone cold sober. Then it was my balance. Now I cannot do any physical exercise. I cannot even sweep the floor without fear of falling over.
Multiple sclerosis is a vile disease
Nobody ever told me about the possible physical changes to my life. If they had then I would have ignored them. Slowly my disability marches on. Right now in 2016 my left hand is being targeted. I am only aware of the changes if I look back at my ability a year ago. Its a bit like the melting of the polar ice cap.
Now I cannot walk unaided
I can distinctly remember the moment in 2004 when I realized I could no longer run. I tried to run across a road to pop into an off licence but all I could do was a walk, I was shocked. Even then I did not appreciate how multiple sclerosis would completely change my life. Walking with one stick does not happen anymore 🙁 ; I fall over as soon as I try to take a step.
Serious exercise
This might be walking 400 or 500 metres with my rollator. That short distance takes me over 30 minutes. When I get back home after the walk I have to rest for a while. I never break into a sweat instead my foot drop becomes very obvious and my thigh muscles protest and ache.
Another hurdle
Now I've got double vision all the time so I can't drive; it was the reason my diagnosis. Sadly it is too serious for any optician to overcome with prisms Have you ever tried to compose a text on your mobile using only one eye or maybe pour yourself a glass of wine but do make sure the kitchen paper is handy.
MS must never stop me getting out & about
I always enjoy life especially physical exercise. Walking, gardening and sports at school such as rugby and running were all very therapeutic. Now the exercise is much less strenuous; so very different it does not get me any fitter or slimmer. I hope this disease will never prevent me getting out and about.
Getting out stops me thinking of the obnoxious unpleasant ever-present octopus and it certainly makes me feel so much healthier happier and pleased to be alive. Long may it last.
Associated articles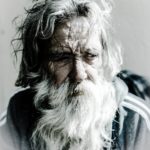 A progressive disease is one that get worse
.
.
.
.
.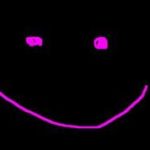 You've been diagnosed with multiple sclerosis
.
.
.
.
.
March 2019
4 responses to "Multiple sclerosis is a vile disease"