I attempt a stupid walking challenge, only 100 Km
Earlier this year I tried a stupid walking challenge, only a mere 100 Km over 10 months. I have used an FES for over six years, it  helps my walking. A year ago I completed a one hour walk. At the end I was exhausted but it was deeply satisfying especially as I raised over £6000 and walked 1 Km. Was this new idea to  walk 100 Km a challenge too far?
The grand plan
The plan, walk 100 Km over a period of ten months. Was this a foolish idea? That's 10 Km a month or 500 metres 20 times each month. The more I broke it into manageable chunks the easier it seemed. I started on 1 Feb 2020 walking along a road behind the house.
"I can do this, a half hour walk five times a week. Its good for me. Regular exercise and fresh air. What is there not to like?"
For 8 weeks I cruised it. I had walked 20 Km then it all came crashing down. No I didn't fall over or be an early casualty of Coronavirus.
Stupid walking challenge
On the evening of 18 March the skin on my shin itched a bit but I'm a man so I ignored the pain. I went out for my walk the next two days but the electrodes stung. On the fourth day I couldn't bear the pain any longer and carefully looked at the skin under the electrodes. It was a disaster area.
Tiny pimples had formed and then popped. The electrodes were now sending an electric current to my muscles through broken skin.
Did I hear you say 'Ouch'?
I could not use the FES
I 'phoned the walking clinic in Queen Square and sent them some photos. They told me to put the FES away and when the skin had healed over. I could use some Enumerate cream to speed the healing process. They would see me in 2 month's time when the situation would be reviewed.
Queen Square and Odstock
Both suggested I use the Uni-Patch hypoallergenic electrodes which are suitable when PALS electrodes cause a skin irritation. But a couple of hours a day with them and again my skin broke into a mass of tiny pimples.
Time to go back to the drawing board
Next I try the platinum PALS electrodes. I had a lot more success but the electrodes are delicate and need replacing after a week. Sometimes they lasted just a few days because the wire would part from the electrode.
In desperation
At a complete loss I started using the original PALS electrodes again, the ones with the really sticky blue adhesion. To my complete surprise there are no problems, my fingers are still crossed.
For six months I could only use a MuSmate, totally unsatisfactory for my level of foot drop. Virtually no exercise meant that my mobility has significantly deteriorated. I am now slowly increasing the number of hours per day that I use the FES.
I struggle with a daily walk. Indoors, fifteen minutes and possibly 100 metres is all I can manage. This is a start. A stupid walking challenge to Winchester is not even a dot on the horizon.
Associated Articles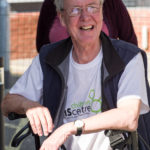 A sponsored walkathon by me with my MS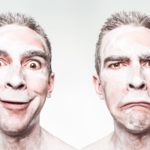 The FES has been a life changer
October 2021