Looking on the bright side of life
Everyone who has progressive MS has their own unique set of difficulties. The issues can't be papered over, they are with you day in, day out, all day and every day. I have one visible problem, mobility or balance and an invisible problem, my bladder. Of course I'm always looking on the bright side of life.
Keeping my balance
You all know about my walking difficulties. It's not fixable, I just have to live with it. I can do a slow shuffle around the supermarket holding onto a trolley.  It's slow, tedious and tiring but at least I can do it.
Doing a number one
I have written a lot about my bladder problems. It was almost a year ago to the day, 1st February 2017, I had Botox injections into my bladder wall. Immediately I noticed a dramatic change to my life. It was awesome. Those moments when I have to stop everything and scuttle off to the loo were now history. I was even sleeping through the night 🙂 .
It's changing
Late October things began to change. I knew it would happen. I thought getting another Botox injection was just a formality. Oh dear, was I being naive or just plain stupid? Twelve weeks later and the Botox problems were definitely getting the better of me. I had an appointment for another injection, be at Queen square on Wednesday 17th of January.
The day before
Tuesday 16th of October in the afternoon I was at Brunel University giving a talk to the social work students. Being a good boy I had turned my phone off. Whilst giving the talk someone left me a message.
'Hello Mr Burke", this voice said. 'I'm afraid your appointment for a Botox injection at 2:45 PM tomorrow has been cancelled'.
So simple and so brutal, no mention of another appointment or who to contact. It left me feeling angry and depressed.
Wednesday 17

th January
The person who left the message phoned me up again on Wednesday morning to check that I was aware of the situation. There was no point in getting cross with the lady giving me the information. It wasn't her fault. She was just the messenger.
Back to square one
Meanwhile the Botox becomes more and more ineffective.. I went to the pub and after only a pint and a half of bitter I needed to go to the loo. Got back home just in time, phew.
Looking on the bright side of life
It is not easy to speak to people at the hospital. You just have to leave a message. I have sent an email but so far no reply. It's all so terribly frustrating.
Guess it's time for me to go and check that I've got some liner pads. Also I must start to train my eyes to look out for the nearest toilet.  I've got a RADAR key for the emergencies. Also I must remember to keep on looking on the bright side of life.
Related articles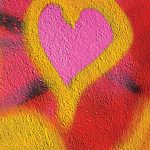 Is liberation and freedom and liberation just a Botox away
Stumble, fall crunch and wallop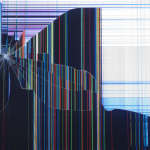 6 responses to "Looking on the bright side of life"