My amazing Travelscoot and true independence
Guest post written by Abgail Budd. 
I finally accepted my need for wheels in 2014, six years after my diagnosis of multiple sclerosis. I'd been spending time with local people who also suffer from MS. I had struggled with 2 walking sticks but I would miss out on so much due to sheer exhaustion and fatigue.
A new opportunity
I hadn't realised a mobility scooter was an option till I met people, like me, who couldn't live without one. I hated using a wheelchair. People would stare at me or ignore me completely, preferring to talk to whoever was pushing and this challenged my self-worth and value.
I researched light-weight scooters and took a punt on the Travelscoot. I hadn't heard of it but loved the website and all the positive reviews and testimonials so paid the money hoped for the best.
My amazing Travelscoot and true independence
It arrived the day before my birthday in 2014 and I was delighted! My husband fitted it all together and we went for a long walk the next day to test it out. I remember the sheer joy of feeling the wind in my face and no walking sticks.
It's so lightweight that my 11-year-old son and 70-year-old mum can easily lift it in and out of my car. I've got a VW Golf, using a mini-hoist so I can get it in and out of the car myself. This was important to me because I want to be as independent as possible. Work would be impossible for me unless I returned to the dreaded wheelchair!
The reaction I get when I'm out and about is amazing! The Travelscoot is fun to drive and so many people stop me to ask about it. Even my children can reel off all the facts and figures about it! The smile of joy on my face must make me more approachable when I'm using it
It is so easy to drive and park! It has a small turning circle, so I whizz around my house on it with no problems. It's not as wide as a wheelchair either so I haven't had the doorways widened but I have managed to scrape the paintwork on the skirting boards a few times!
What's not so good
It's annoying that I have to import it from Germany. This is also inconvenient when you need to send it back for repairs, but they are very helpful once you get through the language barrier! They can send parts if you have anyone who's handy but otherwise you need to pack it up and send it back.
Beware of turning on a hill too as I've come off a couple of times and landed face first in the road! It's otherwise pretty sturdy and now I'm used to it I know how to avoid accidents.
The junior version
I've just bought a new, junior size Travelscoot designed for smaller people. I'm only 5ft3 and don't weigh much so the smaller size is perfect for me. It's even lighter and easier to manoeuvre so I'm really delighted with it.
Travelscoot carried out a full service and repair on my old one within 7 days at a reasonable price so I'm also happy with the customer service.
The big advantage
Now I am not  confined by a wheelchair, instead I am freed by my Travelscoot! I love my Travelscoot.
Biography
I work part time in the Criminal Justice system and also write for NewLifeOutlook as well as my own blog buddingcommunications.com. I try to be an active member of the MS community, spend time with my husband and 2 children.
Other articles that might interest you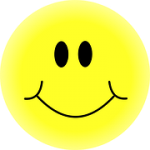 Safe return of my Travelscoot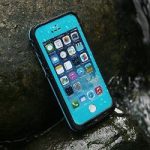 A very wet phone
December 2018
12 responses to "My amazing Travelscoot and true independence"