My bladder
I'm sure that lots of people who have MS also have problems with their bladder. Its part of the package. Mine has been the bane of my life. Finding a loo in time, fear of wetting myself, UTI's and have I got my catheters. These are some of the problems that I have had to live with for a very long time.
I hope that by talking about these issues on my website people will become more aware of the problems. They must stop 'just putting up' with a wonky bladder. People need to go out and find solutions. I have been there, too frightened to talk about it but at the end of the day that is not the answer.
If your bladder is a bloody nuisance then go and talk to a someone who can help you. It was many years until I could man-up and talk about it.
It all started in 1972, 22 years before my diagnosis. I eventually saw a Uro Neurolgist at the Neurological hospital in Queens Square London in 2016 who said I needed Botox. In February 2017 I had Botox injections, a very large elephant then left the room.
I will eventually tell you the full story. Meanwhile these are my stories. I hope they help you to understand the problem and find a solution.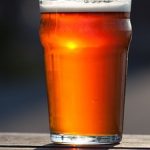 I was diagnosed with multiple sclerosis in 1995 but my journey started much earlier. In 1972 when I was nearly 18 I was in the pub having some beers with a couple of friends. Suddenly I had the urge to go to the loo but when I went nothing happened. I didn't think anything of […]