Guest Posts
If you have a burning desire to write a guest post for my website then that would be fantastic and much appreciated. I'm looking for articles of about 500 words where you write on an aspect of your MS. You might want to write about a single incident or how MS is affecting you in the long term.
If you have your own blog site or website then I will happily give that a mention in the biography.
I do have one simple request; make sure that you end your post on a positive note.
I look forward to hearing from you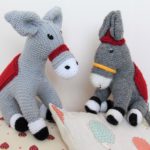 A guest post from Dizzy and the Dinosaurs. You can visit the blog at dinosaursdonkeysandms.com Ways to Help Cope with an MS Diagnosis It was nearly four years ago that I was diagnosed with MS. And for me it was rather a shock. Before I started acquiring my weird collection of symptoms (have buzzy feet, seeing […]