Disabled man sees Iolanthe at the Coliseum
The Wife and I went up to London to see Iolanthe, a Gilbert and Sullivan Operetta performed by the English National Opera (ENO). It was a fantastic performance, bit frothy but we both enjoyed it. You're probably thinking that we are rolling in money and with rather aristocratic tastes. Nothing could be further from the truth. We went to the matinee, good seats at the back of the stalls sold by the ENO at a reduced price for people with a disability.
What a surprise
During the interval The Wife stood up and looked around. Suddenly she spotted a familiar face then she saw another. My brother and his wife live in Cardiff but were in London staying with some friends. Both were professional musicians and played in numerous Gilbert and Sullivan Operettas. They thought the ENO performance was very good.
Disabled man sees Iolanthe at the Coliseum
A disabling disease such as multiple sclerosis inevitably changes lives. Suddenly it is no longer possible to do things that other people take for granted. When we went to see Iolanthe it was a lovely sunny day. Taking a mobility scooter on the London Underground to the West End is almost impossible. Instead The Wife and I walk to the West End from Euston. We take the back streets seeing London away from the busy roads is a real pleasure.
Buying tickets for West End shows
When an able-bodied person wants to buy tickets to see a show in London it's very easy. Now put disability into the equation and it becomes a whole different story. The usual ticketing agencies won't sell you a ticket if you have a special requirement.
Here is a typical conversation.
The person at the end of the phone will say "You have a disability then speak to the booking office".
"Aren't you the booking office?"
"No we just an agency acting for the theatre you must speak to the theatre box office".
The box office is often only open during office hours and inevitably only a very limited number of tickets at a reduced price for disabled people per performance. In my experience each theatre sells tickets for disabled people in a different way, this is a total nightmare. Check this website for access information at London theatres
Don't get me wrong
Some theatres are clued up on selling tickets to disabled people. Perhaps this is why I go to the opera or the National Theatre because their ticket buying process is so straight forward and fairly priced. Also these theatres have good facilities for disabled people such as step free seats and disabled friendly toilets. A few of the central London theatres cannot be made accessible. Such a shame because their shows are ones that I would like to see, such is my life.
Always an optimist
One day the small London theatres will get their act together and improve access for the disabled theatre goer.  Everyone must sell tickets to London theatre goers who have a disability. The London theatres must become fully inclusive and accessible to everyone 'cos they ain't at the moment.
Other articles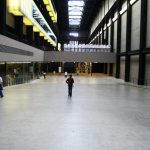 The Wife and I went on a London road trip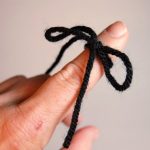 MSitis and the story of the forgotten catheters
February 2018
5 responses to "Disabled man sees Iolanthe at the Coliseum"