Lithium-Ion Battery
A Lithium Ion battery is not heavy. The Lithium Ion battery for a Travelscoot weighs under 2 kg and you can travel about 10 miles on one charge. More good news, the Li-Ion battery has no "memory effect", simply charge it up  as and when necessary. Similar batteries exist in your computer, mobile phone and on lightweight mobility scooters.
Important thing points to remember
Don't continue use the Li-Ion battery until its totally out of charge, not possible with the Travelscoot version.
If you do have two batteries then use both alternately. Do not put the unused battery into storage. If left in storage unused for too long it dies and is of no use.
Use the battery at least once a month and then recharge it fully.
Travelscoot have assured me that leaving the battery permanently on charge is not good enough.
Lithium Ion battery
It is a very popular for portable electronic devices with a high energy density and a very small memory effect. This means you can leave it being recharged with doing any damage. A Li-Ion battery is much lighter than a Lead Acid type seen on so many mobility scooters. So the new light weight battery is becoming more and more popular.
Li-Ion battery life
Did you know that the lifespan of a lithium-ion battery is limited from its date of manufacture? To put it bluntly, your lithium-ion battery starts dying the moment it leaves the factory! It has a life of 3 years or more but that will depend upon how well its looked after and on the use. The Travelscoot batteries can be fully recharged approximately 1000 times
Death of a Li-Ion battery
Do not allow the Lithium-Ion battery to become completely flat. If the Lithium-Ion battery is fully discharged then the battery can be irreversibly and permanently damaged. The Travelscoot ones do not fully discharge.
How far on a Travelscoot
A Travelscoot will travel 5 Km when the green, amber and red lights are showing.
It will do another 5Km when only the amber and red lights are showing.
It will do a further 7 Km when only the red light is showing.
This assumes a 110 Kg weight on a flat even surface. After 7 km with only the red light I assume the battery has no more available energy. Note it does not fully discharge.
Don't forget to recharge the battery if it has had significant use. It is constantly discharging or losing energy. If the battery has hardly been used then you don't need to recharge it.
Don't let the battery get too hot or too cold, keep it between 5C and 45C. All things being equal you should get about 3 years of life from the battery.
Spare battery
Don't buy a spare battery when you buy a Travelscoot. It is better to buy one a year or so after buying the scooter. You do not want both of them to die simultaneously.
Look after your battery properly and its life will be extended considerably. Do try not to drop it. It is an expensive item to buy so do give it the care and attention it deserves.
Related articles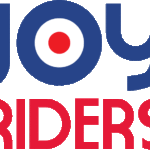 Two stories using my Travelscoot
.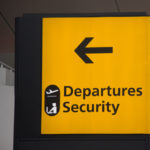 Flying with significant mobility problems
.
.
.
.
.
Updated March 2018
15 responses to "Lithium-Ion Battery"